Butterflies are coming !!!!!
Philadelphia's only all-bug museum!
Welcome to the Insectarium! Philadelphia's only all-bug museum, and the largest insect museum in the nation! We have thousands of live and mounted insects, tons of interactive displays, a movie-room, fun stuff for kids, and a whole lot more!
Since 1992 the Insectarium have been educating adults and children alike, right here in Northeast Philadelphia, about the fascinating world of arthropods. Hundreds of thousands of kids have toured our three floors of museum space, seen countless creepy-crawlies, played in our man-made spider web, and had a great time while learning all about insects in a way that is fun and exciting to their active minds.
It's an insect's world
Scientists estimate that for every one person on earth, there are at least 200 million insects crawling around! And as we explore deeper into the oceans and rainforests of our planet, we continue to find new and stranger species of arthropods everywhere we look. The Insectarium is the only museum in America solely devoted to the curation, study, and display of these fascinating creatures.
Come visit us!
If you haven't already seen our museum — or even if you just want to see what's new — please call our museum staff at 215-335-9500 to book a tour, travel show, or birthday party for your group. Or, if your group is just a few, come to our museum any time between 10:00 and 4:00, Monday through Saturday for a walk-in tour.
Insect Feeding Everyday - Join us
Everyday at 11am is insect feeding. If you ever wondered how or what insects eat then this is just for you!
COME VISIT US
8046 Frankford Ave, Philadelphia, PA 19136

HOURS
We are open Monday to Saturday 10 AM to 4 PM

We are closed Sundays.

ADMISSION
Admission for the Insectarium (Monday thru Saturday) is $9.00 plus tax* per individual. Children under 2 are FREE!
*8% tax. Does not apply to School Tours, Non-Profits or Government Agencies.
The Insectarium Institute is not wheelchair accessible
Help us help the Monarchs! Support the Insectarium and its upcoming Butterfly Pavilion featuring thousands of native butterflies including the declining Monarch!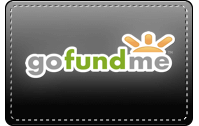 Follow @PhillyBugMuseum