Have you next birthday party here at the INSECTARIUM
Each Reservation for birthday parties require a $100.00 deposit paid at the time of reservation.
$180.00 for up to 10 individuals
$9.00 for each additional individual
Length of party is 1hr and 30 mins: 1 hour in the museum with a formal guide, 30 minutes in the party room.
You can personalize your party with these additional items:
Pizza - a 16inch, 12 slice plain pizza - $12.00 (toppings add $1.00)
Birthday Cake - Personalized with your childs name and age.
Ladybug - 24 pieces - $32.50 ----------54 pieces $55.00
Butterfly - 24 pieces - $32.50----------54 pieces $55.00
Scorpion - 24 pieces - $32.50----------54 pieces $55.00
Tarantula - 24 pieces - $32.50----------54 pieces $55.00
Bee - 24 pieces - $32.50-----------54 pieces $55.00
Slushie Drinks $2.00 each person.
We also have different party themes with cups, plates, table covers, gift boxes, balloons, streamers, invitations and more. Email us for more details and pricing.
8 Invitations - $5.99
16 Napkins - $4.49
16 Small Plates - $4.39
8 cups - $4.89
12 Bowls - $4.49
16pc Plastic Tableware - $2.25 (forks, knives, spoons)
| | | |
| --- | --- | --- |
| | | |
ANN THE BALLOON ANIMAL TWISTER
Have Ann the balloon animal twister at your party. This is a new and fun way for your child to have the best Insectarium party ever. Ann will twist and turn balloons into all kinds of insects for you to wear and show off to your friends. For just $75.00, Ann will spend the half hour in the party room with you, twisting bugs and other fun critters. Here are some of her samples. When you call to book your party, make sure to say you want Ann the balloon animal twister there.
KIDS LOVE BUGS!
What an unusual, fun way to celebrate a birthday! Crafts and grab bags are available options to enhance your party.
Call the Insectarium at 215-335-9500 or email at Insectarium@aol.com for more details.
FAQ:
What does a birthday party consist of?
A birthday party is similar to a regular museum tour (see Tours), except that the movie portion of the tour is replaced by your child's actual party in our Buggy Party Room.
Your museum educator will take your group on a customized tour through the museum, during which time your child's questions will be answered and the group will be encouraged to explore and have a good time. Though our staff is always equipped to handle the scientifically-curious child, a birthday group will generally not be expected to absorb the same amount of information that a regular school group would. Hey, it's a party.
When are birthday parties held at the Insectarium?
Birthday parties are traditionally held on Saturdays at the Insectarium, at either 10:00, 12:00, or 2:00…but we will schedule a birthday tour on any weekday during the afternoon hours. Because we want to give your child the special attention they deserve on their birthday, we reserve Saturdays and weekday-afternoons for this purpose. Please call our museum to check availability.
What is the cost of a birthday party?
A birthday party has a flat rate of $180*, which covers 10 people. Additional attendees (adult or child) $9*.
What are crafts and grab bags and is there an additional cost?

Crafts are available, either to construct here at the Insectarium, or to take home and finish there.
Grab bags are offered for birthday party groups and all tours. The cost of the grab bags is up to you. In other words, if you wish to request 15 grab bags, at a cost of $5.00*, we will tailor-make them using an appropriate mix of insect-merchandise from our large gift shop. The total cost to you would be $60.00*. We can accommodate any cost for the grab bags, but a minimum of $5.00* is recommended.
( * plus 8% tax ).
COME VISIT US
8046 Frankford Ave, Philadelphia, PA 19136

HOURS
We are open Monday to Saturday 10 AM to 4 PM

We are closed Sundays.

ADMISSION
Admission for the Insectarium (Monday thru Saturday) is $9.00 plus tax* per individual. Children under 2 are FREE!
*8% tax. Does not apply to School Tours, Non-Profits or Government Agencies.
The Insectarium Institute is not wheelchair accessible
Help us help the Monarchs! Support the Insectarium and its upcoming Butterfly Pavilion featuring thousands of native butterflies including the declining Monarch!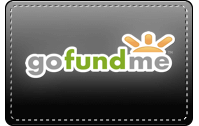 Follow @PhillyBugMuseum