See live exotic insects!
The Insectarium is the country's largest exhibited all-arthropod museum. The collections are from all over the world. Have you ever seen a twelve inch walking stick or a metallic gold beetle?
An extensive collection
Our extensive live collection demonstrates the natural habitats of many unusual insects, tarantulas, scorpions and crustaceans. Open your mind, you will probably never see these animals in your lifetime unless you visit us!
Learn about the role of insects
The arthropods play an integral role in keeping our ecosystems balanced.
Come and see for yourself!
Come see and learn about some of the most amazing animals on earth! Visit the Insectarium with a group or just friends and family. We guarantee everyone will leave with a unique learning experience filled with fun and excitement!
Exhibits
The Insectarium has more than five thousand square feet of exhibits, mounts, live animals, quiz boards and hands-on activities.
Cockroach Kitchen
Ever see a waterbug in your kitchen? Well get a load of this — our Cockroach Kitchen display has a countertop and bathroom facade and they are just teeming with hundreds of live cockroaches!
Working Beehive
See the busy, busy bees! The Insectarium has a working beehive! Watch safely from behind glass, but see it all. The bees get outside the building from a tube in the wall, but always come back!
And a lot more
Our infamous exhibits also include: the petting corner, Arachnid Alley, the insect scale, the termite mound, aquatic insects and more!
COME VISIT US
8046 Frankford Ave, Philadelphia, PA 19136

HOURS
We are open Monday to Saturday 10 AM to 4 PM

We are closed Sundays.

ADMISSION
Admission for the Insectarium (Monday thru Saturday) is $9.00 plus tax* per individual. Children under 2 are FREE!
*8% tax. Does not apply to School Tours, Non-Profits or Government Agencies.
The Insectarium Institute is not wheelchair accessible
Help us help the Monarchs! Support the Insectarium and its upcoming Butterfly Pavilion featuring thousands of native butterflies including the declining Monarch!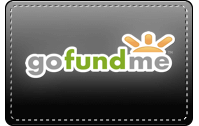 Follow @PhillyBugMuseum